HOME


So, you want to read about my trip do ya? My trip of a lifetime? Well, here goes. There's a little bit missing, but this is the best I have.

Friday, August 16: Mum and I departed from Lester B. Pearson International Airport bound for London.

Saturday, August 17: Mum and I landed in London and were picked up by Mum's cousin Judy. My brother and I are very close and I had not seen him in two months at this point in time. We got to Judy's house and I ran inside and out into the backyard and threw my arms around my brother's neck in a huge hug. I believe we all went out for lunch, but that's all I remember.

Sunday, August 18: I don't remember anything about this day, but I believe we were still in London.

Monday, August 19: We drove up to Mum's hometown of Southport. We probably went out to a local pub that night with all her friends.

Tuesday, August 20: Spent the day wandering around Southport. Found a cute little store called Past Times. We went out to dinner and then probably to a pub later on.

Wednesday, August 21: After a big fight that started with a misunderstanding of sorts, we started on our way up north. We drove north, possibly through Glasgow to Loch Lomond. We might have had dinner at Mum's cousin Johnnie's place in Balloch. My brother David, and his girlfriend Lisa stayed in a youth hostel in Tarbet, while Mum and I stayed in a Bed & Breakfast (B&B) in Arrochar.

Thursday, August 22: David, Lisa and I spent most of the day climbing Ben Lomond. It is a little over 3000 feet high. It took us somewhere in the vicinity of 7 hours to go up and down. I was a little out-of-shape, so over-exerted myself and payed for it later.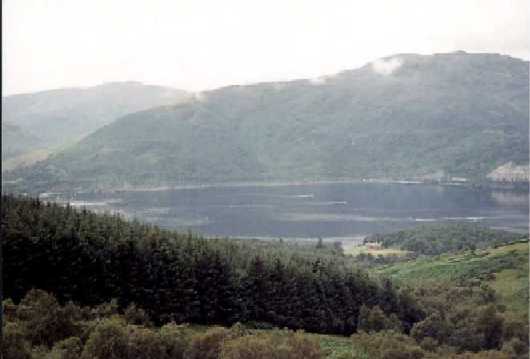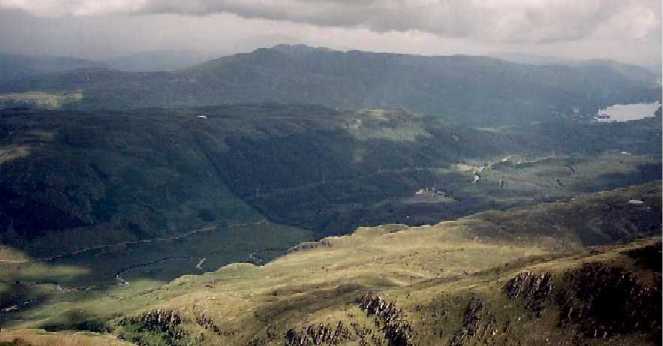 We had dinner at a restaurant called The Black Sheep, where I was in so much pain (I must have pulled something in my legs) that I could hardly make it to our table. I took an advil and the pain went away, I got some food into me and the queasiness went away. This night, David and Lisa remained at the hostel and Mum and I switched to a different B&B. This one was loud and smelt like fish.

Friday, August 23: We drove to Luss. A tiny village on the west side of the loch. Another of Mum's cousins, Ian, lives there. He literally lives on the bonnie, bonnie banks of Loch Lomond. Outside his front gate is sand. He had his boatsmen give us a free tour of the loch. He runs tours of the loch as part of his business. He also owns a little snack shop on the dock. After visiting with them for a little bit, we said our goodbyes and drove over to Oban.



Found a B&B to stay at and wandered the streets looking for someplace to spend the evening. Wound up at a pub.

Saturday, August 24: Caught ferry over to the Isle of Mull (Craignure). Then we drove across Mull on a one-track road with passing places (those are deadly, let me tell you!), stopping at a few places along the way.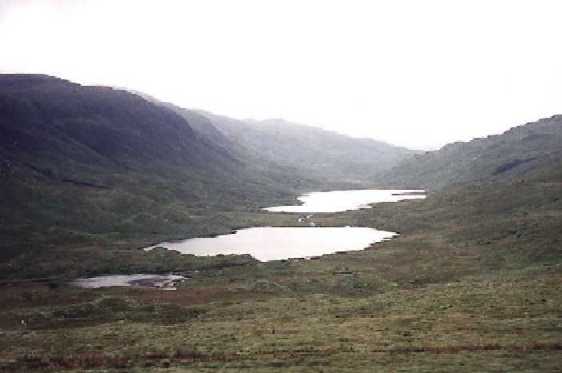 We caught the ferry from Fionnphort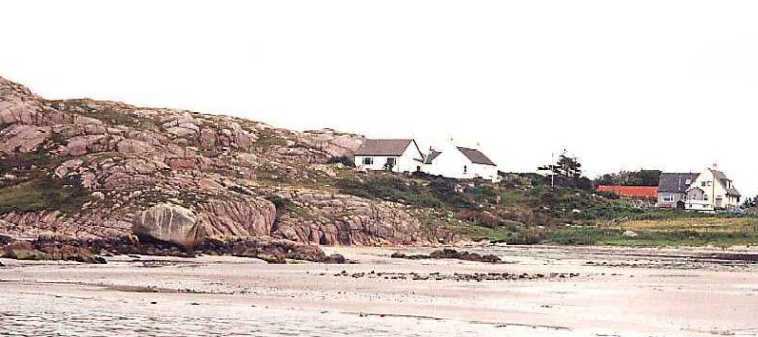 over to Iona. Iona is a cute little island with a very small population, some tiny houses, farms, and ancient buildings. It's about 3 km x 5 km (might be miles, not sure).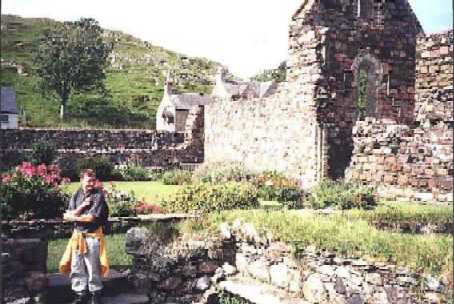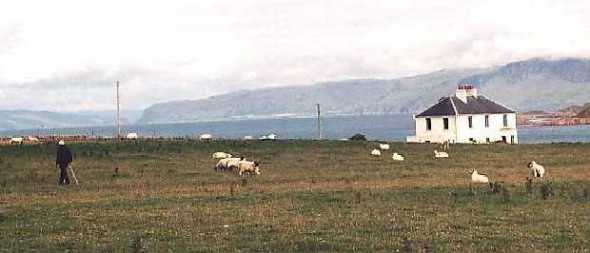 (from the ferry, Iona abbey, a farm)


We wandered around Iona for a few hours, then caught the ferry back to Fionnphort and made a mad dash across Mull (almost hit a car head on! Darn one-track roads) to catch our ferry back to Oban. We then proceeded to drive north. We stopped for a break in beautiful Glencoe (the glen, not the village).



We then kept going, up past Ben Nevis (highest mountain in Scotland), stopped for dinner in Fort William, and continued up to Mallaig. We had the luxury of spending the night on the ferry, while it was docked in Mallaig. Wow! A tiny, four-person, double-bunk-bed room! What a treat! Just kidding. It was kind of neat, actually.

Sunday, August 25: Caught the ferry over to the Isle of Skye (Armadale). Spent most of the day driving around Skye. We went up to see Dunvegan Castle, but only saw it from afar.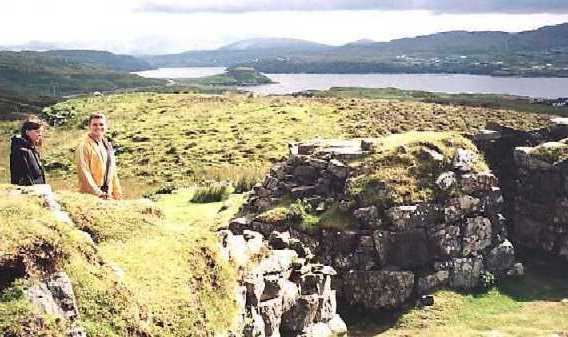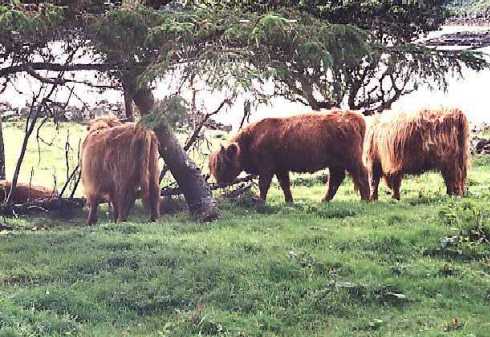 Back to the mainland on a ferry, but to a different place. We landed in the Kyle of Lochalsh. Mum had heard about this little village called Plockton, so we went there.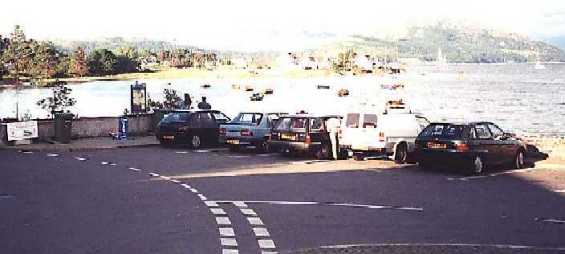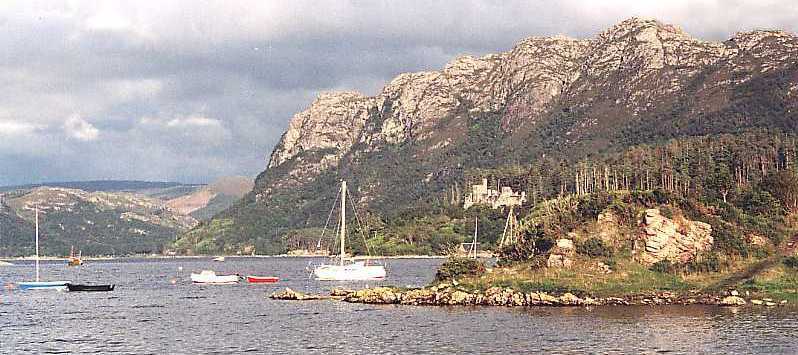 We drove a little in land and stayed at a hostel in Torridon.

Monday, August 26: We hiked a little bit around the mountains nearby, then we drove through the middle of the country, and up north. We wanted to drive up the west coast and across the top, because there was some of the most beautiful scenery there. But, we discovered we were running a little short on time, and the road that goes that way was a one-track road with passing places almost the whole way. Since we wouldn't have been able to enjoy it much, we decided to cut through the middle and then go north. As a result, we got some great views across the north sea.



We kept going north to a town that might as well not be a town called Freswick. We found an incredible B&B there. We were invited in as special guests, spent the evening with the family in the sitting room.

Tuesday, August 27: We drove up to John O'Groats, which is almost the northern-most point on mainland Scotland.

(the last house in Scotland)


We then caught a ferry up to the Orkney Islands and took a bus tour around. The history on this island is incredible! First of all, it was used as a major port during the war.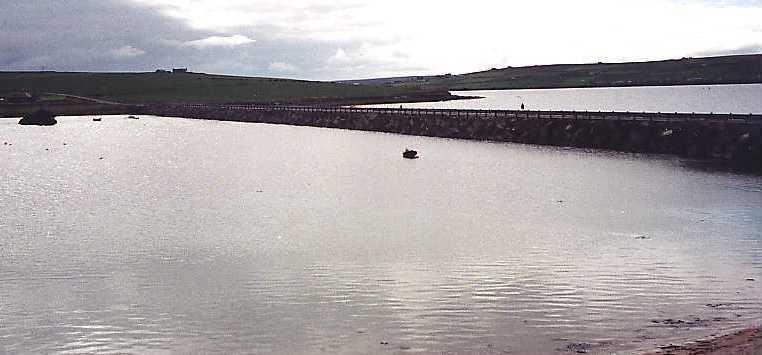 (a churchill barrier used to keep the German U-boats at bay)


Secondly, there are ancient, ancient buildings, etc. Two stick out in my mind. The Ring of Brodgar, a ring of standing stones, and Skara Brae, an ancient, ancient village.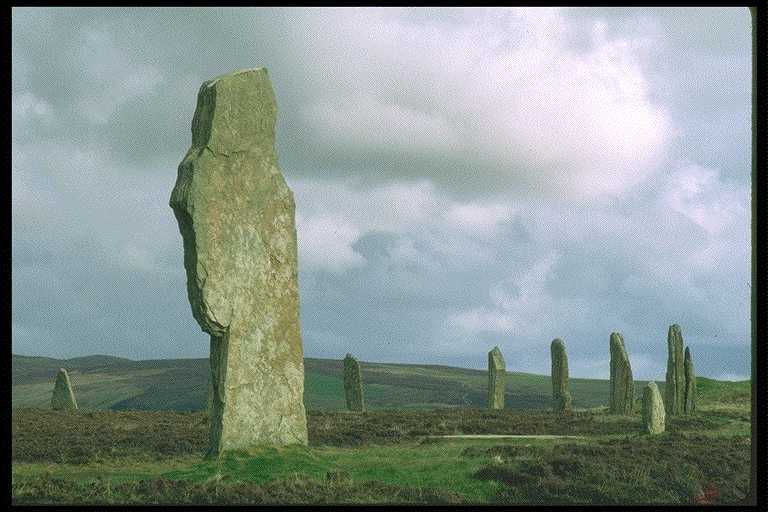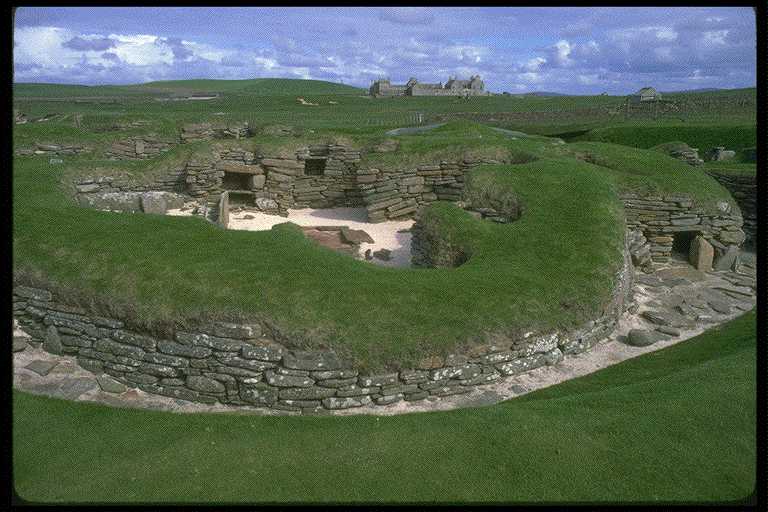 Well, after that incredible day, we took the ferry back across (it was freezing, we were further north than Ontario goes) and saw some seals lounging on a rock.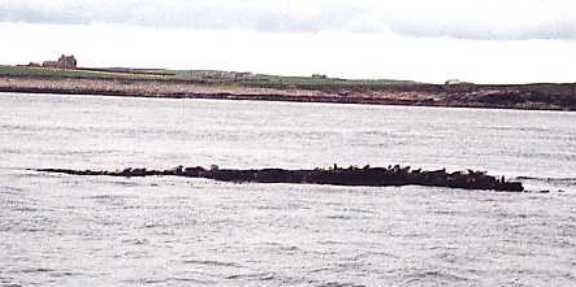 We drove back down to Freswick and staying in that wonderful B&B again.

Wednesday, August 28: We drove down to Wick to the Caithness Crystal factory and saw them making vases. It was very interesting. I had never seen anyone blowing glass before. We spent a long time there, and came out with a few purchases. We drove down the east coast a little further, I'm sure stopping at a few places along the way. That night, Mum and I stayed in a B&B in Ardgay, (I think) while David and Lisa stayed at a hostel. OK, now get this. The hostel they stayed at was called Carbisdale Castle. It was an honest to goodness castle. I don't have a picture of it, but click here for a picture and description.

Thursday, August 29: We drove down through Inverness, Aberdeen (saw the University), and Dundee to St. Andrews. We spent the night in a B&B there.

Friday, August 30: Spent the day wandering around St. Andrews. We saw the golf course, but I'm not sure if it was the old one or the new one. We spent a lot of time wandering around the grounds of St. Andrews Cathedral. I'm still in awe over that one. It is in such ruins that one has to use one's imagination to picture the building as it once was. Apparently, the original designers of the cathedral didn't take into account the strong winds coming in off the water, and so the building actually blew down a few times. One odd thing I saw that had me baffled, and still does, was a set of stone, spiral stairs that went up about 10 steps and right into a wall. Now, if that's not odd enough, where they went into the wall wasn't even on a level with where the next floor would have been if it were still there.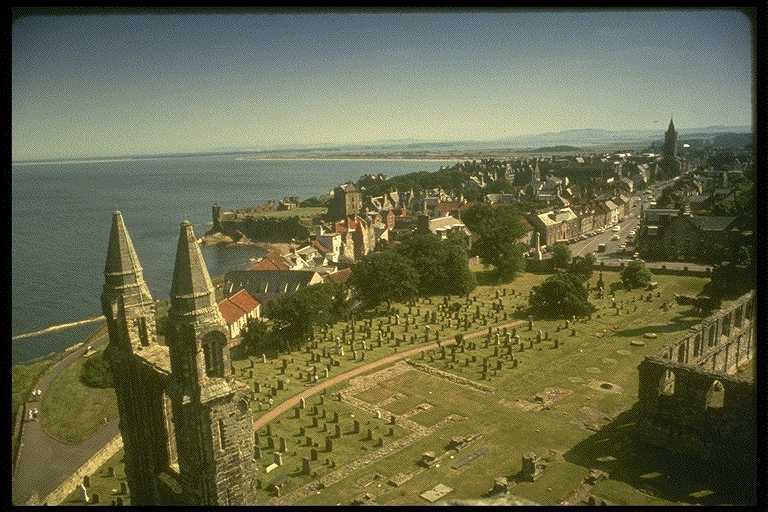 From there we wandered over to St. Andrews Castle, also in ruins.



(That's me sitting on the rocks)


Wandering back through the city, David felt the need to take a picture of a street sign that said "Butts Wynd". We drove back down south into England and stayed with relatives in Bolton.

Saturday, August 31: We probably spent some time with said relatives and then drove back to Southport. Probably went out to the pub that night. Stayed with a friend.

Sunday, September 1: We drove back down to London and met up with Judy again.

Unfortunately, the last few days is a little cloudy in my memory, so I fear that I am missing some things. As it stands now, we stayed in London until Friday, September 6. Then we flew home and I moved to school the very next day with classes starting on the Monday.